Designer Tuxedo Rental
Ike Behar… Michael Kors…Kenneth Cole…Allure Men…Jean Yves…Mark of Distiction.
Wedding Tuxedo by Minsky Formal Wear
Available in Black…Dark Grey…Light Grey… Navy…White…Ivory…Red…Cobalt Blue…and much more…
For Your After Five Tuxedo Rental
Jazz up your tuxedo with our 200 vests & ties…
New Tuxedo Arrivals – 2023 at Minsky Formal Wear in Dallas
New Tuxedo Arrivals and new accessories for your wedding and Formal event at Minsky Formal Wear

View our new tuxedo arrivals available for rent at very affordable prices. We have designer such as Ike Behar, Michael Kors, Kenneth Cole, Jean Yves, Allure Men, Mark of Distinction and Couture 1910!
Call our consultant and set up an appointment with us to discuss about your formal wear rental needs in Dallas. If you have any questions about tuxedo you can reach us at 972-783-4TUX. Serving Dallas metroplex since 1982.
We have following colors tuxedos available for rent:
Black, Grey, Navy Blue, White, Ivory, Tan and Red
We also have tailor on premises to take care of your last minute adjustment.
Introducing following Ten New Tuxedos: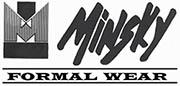 Address
819 W Arapaho Road, Suite 28
Arapaho Rd @ West Shore Dr.
Richardson, TX 75080.
Business Hours:


(Central Time)


Monday thru Friday
7:00 AM to 6:30 PM
Saturday:
8:00 AM to 5:30 PM