Expert Clothing Alteration for Men's, Women's and Childern's Clothing.
Minsky Tailor provides fast alterations for your clothing.  
Services:
Suit Alterations

Dress Alterations

Wedding Dress Alterations

Leather clothing alterations

Fast and Reliable alterations only at Minsky Tailors.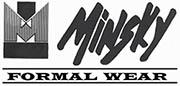 Address
819 W Arapaho Road, Suite 28
Arapaho Rd @ West Shore Dr.
Richardson, TX 75080.
New Business Hours:


(Central Time)


Monday thru Friday
7:00 AM to 6:30 PM
Saturday:
8:00 AM to 5:30 PM