Same Day Shirt Laundry Service…Saturday Service Available…
Laundry- Minsky Cleaners famous Laundry & Laundry cleaning Services in Richardson. We provides the high quality laundry.
Minsky Dry Cleaners & Laundry has been family owned and operated since 1982, providing the very best in laundry services in Richardson, Dallas and Plano. High quality of laundry and convenience of service have been the cornerstones of our business since 1982!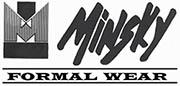 Address
819 W Arapaho Road, Suite 28
Arapaho Rd @ West Shore Dr.
Richardson, TX 75080.
New Business Hours
Central time
M-F 9:00AM- 5:00PM
Sat   9:00AM- 5:00PM
Home
Promotions
Occasion
Accessories
Contact Us