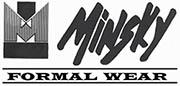 819 W. Arapaho Road, Suite 28
Richardson, TX 75080
972-783-4889
Brown Archer Suit by Ike Behar
Slim Fit
Notch Lapels Matching Top Collar
Two Button Front
Side Vented
Fine Line Twill Poly
Flap Pockets
Trouser: Matching No Stripe Slim Fit Pant. Two Size Waist, About 17″ Ankle Width with Belt loop
Available Sizes:
Boys: 4 to 18
Mens: 34 to 70 ( Short, Regular, Long and X- Long)
* Prices Shown with $40 discount.
Above rental prices does not include Damage waiver fees, Shoe Rental and Oversize charges. Cannot be combined with any other offer. Ask for Details. Shipping charges may apply if you place order less than six days of use date.
819 W Arapaho Road, Suite 28
1 1/2 Miles West of Central Exwy
Richardson, TX 75080