For Exclusive Customer Who Want to Buy only!
Men's Suits on sale available in following colors:
French Blue, Indigo Blue, Medium Grey, Light Grey, Tan and Black.
Made from Super 150's Fabric.
Available in Size 36 to 56 in Short, Regular and Long.
Never worry about running into size problem. We will get you any size you want for your entire wedding!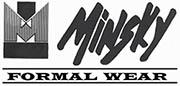 Address
819 W Arapaho Road, Suite 28
Arapaho Rd @ West Shore Dr.
Richardson, TX 75080.
New Business Hours:


(Central Time)


Monday thru Friday
7:00 AM to 6:30 PM
Saturday:
8:00 AM to 5:30 PM