Worry Free Bridal Gown Preservation and Bridal Gown Cleaning Service right here in your town by Minsky Cleaners in Dallas
Bridal Gown Preservation By  Minsky Cleaners in Dallas.

Bridal Gown Cleaning:-

We clean gowns according to standard museum-quality practices plus we take extra steps to be certain all stains, both seen and unseen, are removed because wedding day spills such as soda, wine and cake (many times caused by a guest and unnoticed by you) can dry without leaving a visible mark. These sugary stains, which are not dissolved during ordinary dry cleaning, will caramelize into ugly brown stains.
Bridal Gown Preservation:-

Turn the memory of your special day into an heirloom with the wedding gown preservation service you can trust–guaranteed! Inspect your gown personally before it is carefully layered with acid-free tissue and folded into an acid-free, archival-quality wedding chest that protects it from exposure to light and air. No chemicals are added. We are providing Cleaning & Preservation service since 1982.
For Limited time

Special – Wedding Gown Preservation

$245 (Regular $ 325)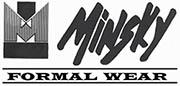 Address
819 W Arapaho Road, Suite 28
Arapaho Rd @ West Shore Dr.
Richardson, TX 75080.
New Business Hours:


(Central Time)


Monday thru Friday
7:00 AM to 6:30 PM
Saturday:
8:00 AM to 5:30 PM